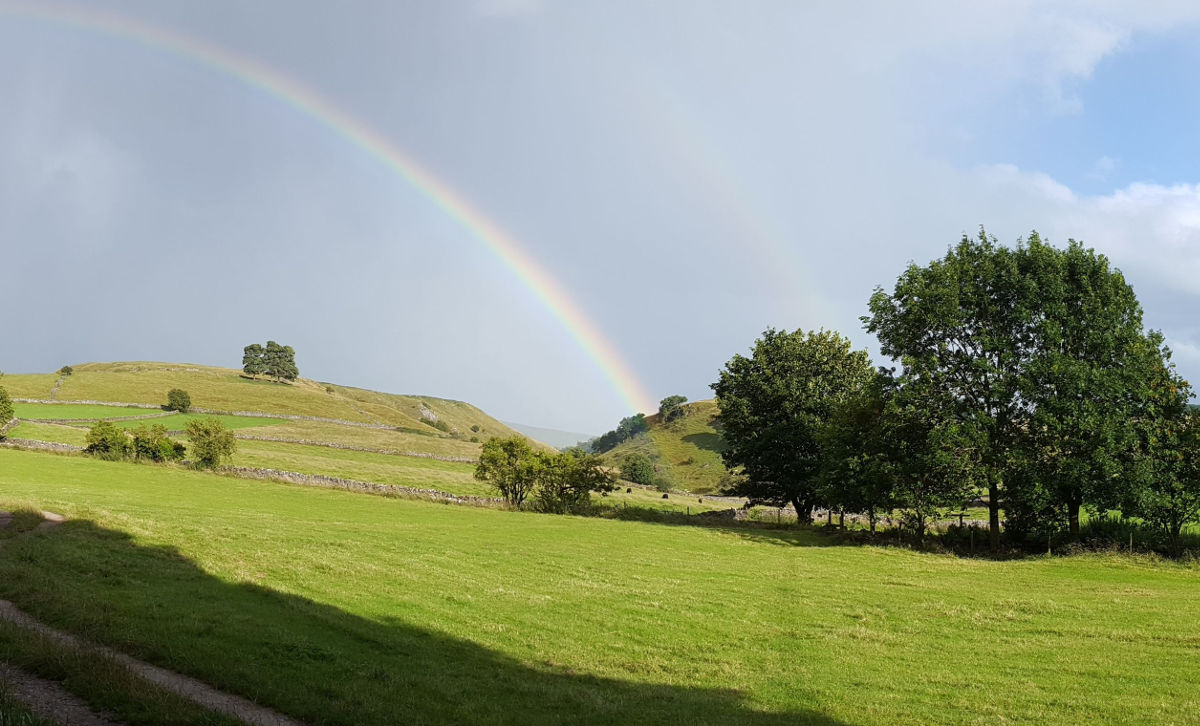 Availability and Booking
Availability and Booking
Escape to the countryside
To view the price for any cottage, please click on an available start date (any green circle) and request the number of nights you want when prompted. The table will then display the price for your holiday. Please note that the Ancestral Barn normally has a Friday changeover and Church Farm Cottage normally has a Saturday changeover but we'll be happy to discuss other requirements. You can book online by completing the booking form or contact us by phone or email. You will receive an automated confirmation, and also a personal confirmation from us with details of how to pay by card or bank transfer.
The booking and availability form cannot be displayed due to your cookie settings.
Click here
to update your cookie settings.
By making a booking you are agreeing to the following Terms and Conditions:
CONTRACT
When you submit a booking via our online reservation system you will receive an automatically generated booking summary by email to the email address you provide in the booking form. This does not form a contract between us. A contract shall only arise when your booking is subsequently confirmed by post or email.
The Contract for a short-term holiday rental will be between the Owners (referred to as "Owner", "us" or "we") of Dovedale Cottages (referred to as the "Property" or the "Cottage") and the person making the booking (referred to as "you" or "your") under the following booking conditions.
The person whose name appears on the Booking Form agrees to take full responsibility for ensuring that all members of the party adhere to the Terms and Conditions set out below.
UK law will govern the Contract. The contract of hire is not effective until we have received and processed the deposit. The contract will be subject to these booking conditions, and must be complied with. The party leader must be at least 18 years of age at the time of booking and the booking form must list names, addresses and ages of your party.
PAYMENT
Bookings are CONFIRMED on receipt of a deposit of 40% of the total holiday cost (minimum £250).
The deposit must be received within 3 days of the booking being placed otherwise the dates will be re-released. Included within this deposit is a booking fee of £50 which is non-refundable even if the booking is cancelled.
The balance of the rental in addition to a £100 refundable carebond, will be due for payment six (6) weeks prior to the holiday commencement date. Failure to pay the balance on this date will result in the Owner treating the Property as available for re-booking. No reminders will be sent. If a booking is made less than 6 weeks before the start of the holiday, the full rental amount and carebond is payable at the time of booking.
The carebond will be refunded to you following your stay if the Property is left in good condition (see 'CARE OF PROPERTY').
CANCELLATION
Should it be necessary to cancel your holiday, we should be notified immediately in writing. The treatment of a cancellation will depend on a) the date the booking was made, b) when the cancellation is made and c) the reason for cancellation:

COVID cancellation policy:

If you need to cancel because you, or a member of your party, have fallen ill with Covid (or any other illness), our normal cancellation policy applies (please see below). There are several suitable insurance options which include cover for COVID-related cancellation and we strongly recommend you take out cover. We are not allowed to recommend any particular policy, so please check these out for yourself www.which.co.uk/money/insurance/travel-insurance.

Cancellation policy:

If you change your mind and would like to cancel your booking, please contact us in writing as soon as possible. Please note that any refund given to you when cancelling your reservation may be subject to deductions, as set out in these terms.
If there are fewer than 90 days before the start of your stay, any refund we give you will be subject to our ability to find an alternative booking. If we are unable to find an alternative guest for the period of your booking, we will not offer you a refund (except the value of the refundable carebond if already paid). If we are able to find an alternative guest for the period of your booking, you will be entitled to a refund equal to the lesser of:

the full cost of your booking, less our booking fee described above; or
the fee paid by the alternative guest for the accommodation, less our booking fee described above,

any refund under this clause will be made at the check-in date of the original or replacement booking, whichever has the later arrival date.
If there are more than 90 days before the start of your stay, we will offer you a full refund on cancellation, minus the booking fee. Any such refund will be made within 14 days of written confirmation of your cancellation.
It is your responsibility to ensure that you have adequate insurance in place to cover any loss or damage that you may suffer as a result of cancelling all or part of your stay with us and any associated costs.
CIRCUMSTANCES BEYOND THE CONTROL OF THE OWNER
If, for any reason beyond the Owners control, the Property is not available on the date booked, all rent paid in advance will be refunded in full. No additional compensation, expenses or costs will be payable.
FORCE MAJEURE
If our performance is hindered or prevented by a Force Majeure Event (please see definition below), we may, at our sole discretion, offer you:

a full refund or;
alternative holiday dates or;
such other remedy as we consider appropriate with regard to the circumstances.

In this contract, a Force Majeure Event means any of the following circumstances which may hinder or prevent the performance of the contract, including but not limited to: acts of God, flood, drought, earthquake or other natural disaster; epidemic or pandemic; terrorist attack, civil war, civil commotion or riots, war, threat of or preparation for war, armed conflict, imposition of sanctions, embargo, or breaking off of diplomatic relations; nuclear, chemical or biological contamination or sonic boom; any law or any action taken by a government or public authority, including without limitation imposing a restriction, prohibition, or failing to grant a necessary licence or consent; collapse of buildings, fire, explosion or accident; any labour or trade dispute, strikes, industrial action or lockouts; non-performance by suppliers or subcontractors; and interruption or failure of utility service.
TERMS OF USE
You may access the property from 5pm on the day of arrival (earlier arrivals are strictly by arrangement only).  Please note that departure is by 9.30am on your final day (again, later departures are strictly by arrangement only). We need this time to ensure that the cottage is ready for your arrival after the previous guests, especially with the extra cleaning required during the current pandemic.  You must not use the property except for the purpose of a holiday during the holiday period, and not for any other purpose or longer period.
The agreement to stay in the property for the holiday period does not create the relationship of Landlord and Tenant between the parties. You shall not be entitled to a new tenancy, or to any assured short hold or assured tenancy or any statutory protection under the Housing Act 1988 or other statutory security of tenure now or at the end of the Holiday Period.
NUMBER OF PERSONS USING THE PROPERTY
Under no circumstances may the maximum number of people occupying the Property exceed the number stated on the booking form without our agreement in writing. We reserve the right to refuse admittance to the entire party or repossess the property if this condition is not observed. No refund will be given and the Owners will not incur any costs.
Any persons other than members of your party are not entitled entry into the Property or into the grounds and gardens without our agreement in writing. We reserve the right to repossess the property if this condition is not observed. No refund will be given and the Owners will not incur any costs.
CHILDREN AND INFANTS
We welcome one infant under 1 year old and a maximum of 2 children aged 8 years and above in the Ancestral Barn.
Up to two children of all ages are welcome in Church Farm Cottage.
LIABILITY
The Owner shall not be liable to you or your party for any accident or injury occurring at the premises save where the accident or injury is as a result of the negligence or wilful misconduct of the Owner.
You and your party should not engage any third party to provide any service at the Property or within our grounds without the written consent of the Owner (and where relevant the Owner's insurers). In making a request for consent, you should provide written details of the service provider (and any information requested by our insurers) and the service to be provided. Consent will only be given where the third party supplier has appropriate insurance cover and has provided information relating to the insurance that is required.
The Owner will not accept liability for the activities of third party suppliers.
The Owner shall not be liable to you or your party for loss or damage to property save where the loss or damage is as a result of the negligence or wilful misconduct of the Owner. You must take all necessary steps to safeguard yourselves and your belongings. All vehicles are left at your own risk.
Children must be supervised at all times and must not go into the pond garden or parking area unaccompanied by a responsible adult.
You must not go into the adjacent farm yard and buildings without permission and supervision from the Owners.
You must not stand on or climb any dry stone walls or gates.
CARE OF THE PROPERTY
You are responsible for the Property and are expected to take all reasonable care of its furniture, pictures, fittings and effects, in, on or outside of the Property. You must leave them in the same state of repair, and in a reasonable clean and tidy condition at the end of the rental period. You must not use the Property for any dangerous, offensive, noxious, noisy, illegal or immoral activities or carry on there any act that may be a nuisance or annoyance to the Owner or other neighbouring properties. Damages up to the value of the refundable carebond will automatically be deducted from the carebond. If the cost of damages exceeds this value, you must pay the excess in full within seven days of notification. We recommend that you have insurance in place to cover this.
ELECTRIC VEHICLE CHARGING
We do not have on-site charging facilities at the Property and you must make your own arrangements for EV charging. Please read our policy on EV charging here.
DAMAGES & BREAKAGES
You are legally bound to reimburse us for replacement, repair or extra cleaning costs on demand.
No ball games are to be played in the yard area.
SMOKING
Church Farm is a no smoking site. There is strictly no smoking in or outside the Property or within the farm's perimeters. We reserve the right to repossess the property if this condition is not observed. No refund will be given and the Owners will not incur any costs.
WIFI
Wi-Fi is provided for your reasonable use. You agree to reasonable and lawful usage of this service.
RIGHT OF ENTRY
We shall be allowed the right of entry to the Property at all reasonable times for purposes of inspection or to carry out any necessary repairs or maintenance. Prior notice will be given to you whenever possible.
PETS
We allow one well behaved dog over one (1) year old in the Property by prior arrangement at a cost of £25. However, we do so on the understanding that you will not under any circumstances allow your dog onto the furniture, up the stairs, in any of the bedrooms and to be left in the property unattended. For further information about bringing your pet please click here. In order to maintain our Five Star Gold Cottages for everyone to enjoy, it is necessary that guests bringing a dog agree to these conditions. Any damage caused by dogs will be deducted from the Carebond and will be subject to the clause on 'CARE OF PROPERTY' and 'DAMAGES and BREAKAGES' above.
COMPLAINTS
Every effort has been made to ensure that you have an enjoyable stay. However, if you have any problem or cause for complaint, it is essential that you contact us immediately to give us the chance to resolve it. We value your custom and want you to return.
Open Fires - We have open fires in our cottages. An initial supply of coal and logs are provided in the rental price. Additional supplies can be purchased at a cost of £15.
Cots and highchairs are available on request.
This Privacy Notice explains how we at Dovedale Cottages, Church Farm, Stanshope, Nr Ashbourne, Derbyshire DE6 2AD use any personal information we collect about you.
The security of your personal data is very important to us and we will do our utmost to ensure that your data is kept secure at all times.
What information we collect about you
When you make a booking with us we collect the names of all the guests who will be staying, the home address, email address and telephone number of the person making the booking. Your personal data will be received by us, the owners of Dovedale Cottages, or our representatives.
How we use the information we hold on you
We use your home address to send written confirmation of your booking, details on how to find us and other information you may find useful for your stay.
We will use your email address to send you confirmation of payment of the deposit and the final balance and respond to any questions you may have. We will also email you a reminder to pay the balance if no payment has been received by the due date.
After your stay you will receive an email or phone call regarding the refund of the carebond, and a request for feedback.
We will share personal information with the Government's track and trace system related to the Covid-19 pandemic if required to do so. The Government will treat this information as confidential under GDPR.
How is your data stored
We are committed to ensuring that your information is secure. In order to prevent unauthorised access of disclosure, all of the personal data you supply us as part of the booking process, is stored securely physically or electronically.
We will not share your information with any third party unless there is a legal reason for doing so.
Marketing
We would like to keep in touch with you with the very occasional email to keep you updated with developments and special offers here at Church Farm. You may unsubscribe at any time by emailing us at enquiries@dovedalecottges.co.uk. We will not pass on your details to any third party.
Links to other websites
Our website contains links to other websites of potential interest to your stay. However, please note that once you have left our site, we have no control or responsibility for the protection and privacy of any information you provide on these sites. We recommend that you look at the privacy statement on all websites you access.
Access to your information
You have the right to request a copy of the information we hold about you, ask for errors to be corrected, ask for your data to be erased (in certain circumstances) and ask us to restrict the processing of your data. If you would like a copy of this information please email us at enquiries@dovedalecottages.co.uk.
Cookies
We use cookies to analyse traffic, enhance website functionality and improve your experience. To find out more, click here.
We are a member of Premier Cottages, a professional collective of independent luxury cottage owners. Premier Cottages promotes properties on our behalf as well as other luxury cottages.